Time for a new round of consumerist venting…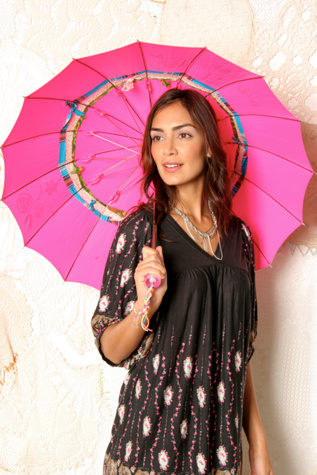 First up it's a perky little thing from the Free People Clothing Boutique. The inside detail is just as pretty as (if not prettier than) the simple outer pattern, and I love the whole site. People will tell you this is because I'm a massive hippy. You have a look and tell me that it's not all gorgeous.
And because that one's far too bright I've picked a stylish duotone brolly in contrast. This is from Chantal Thomass (who also does this fabulous slut-laden pin-up umbrella). I love the pinstripes and the buttons.
Look at this trapped white space. Bloody blogs.